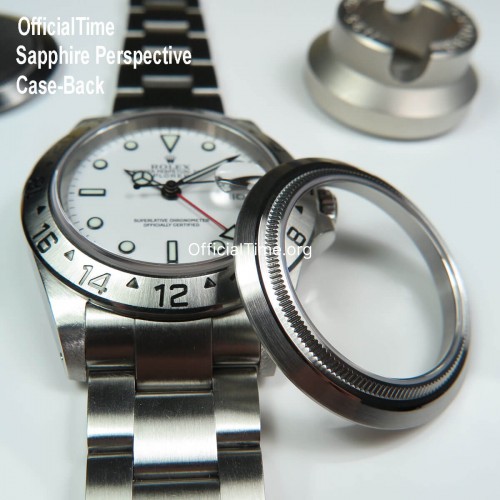 The top quality Sapphire Exhibition Watch Case Back specially designed for Rolex Explorer
We can provide case-backs suitable for the following Explorer. Please select the correct Explorer model when making a purchase.
Explorer II – Steel : #16570

The details of the Watch Case Back :
Brand : OfficialTime
Steel : Top quality 316L stainless steel (Made in Japan)
Sapphire : Top quality Scratch Resistant Sapphire (genuine sapphires, Made in Japan)
Water proof : 100 meters Guarantee
As the Rolex owner, now we sincerely recommend this excellent rare item, and it can definitely greatly enhance the appreciation, value & fun of your Rolex.
How many owners have actually seen the movement of a Rolex watch ?
All Rolex lovers are obsessed with the product's exquisite craftsmanship. But how many owners have actually seen the movement of a Rolex watch ?
Do you know how beautiful & charming it is ?
You will find it is a masterpiece when you actually see the watch-movement working, from the escapement system, balance-spring, colored gears, and the stable rotor they all are showing the excellence and aesthetics of Rolex.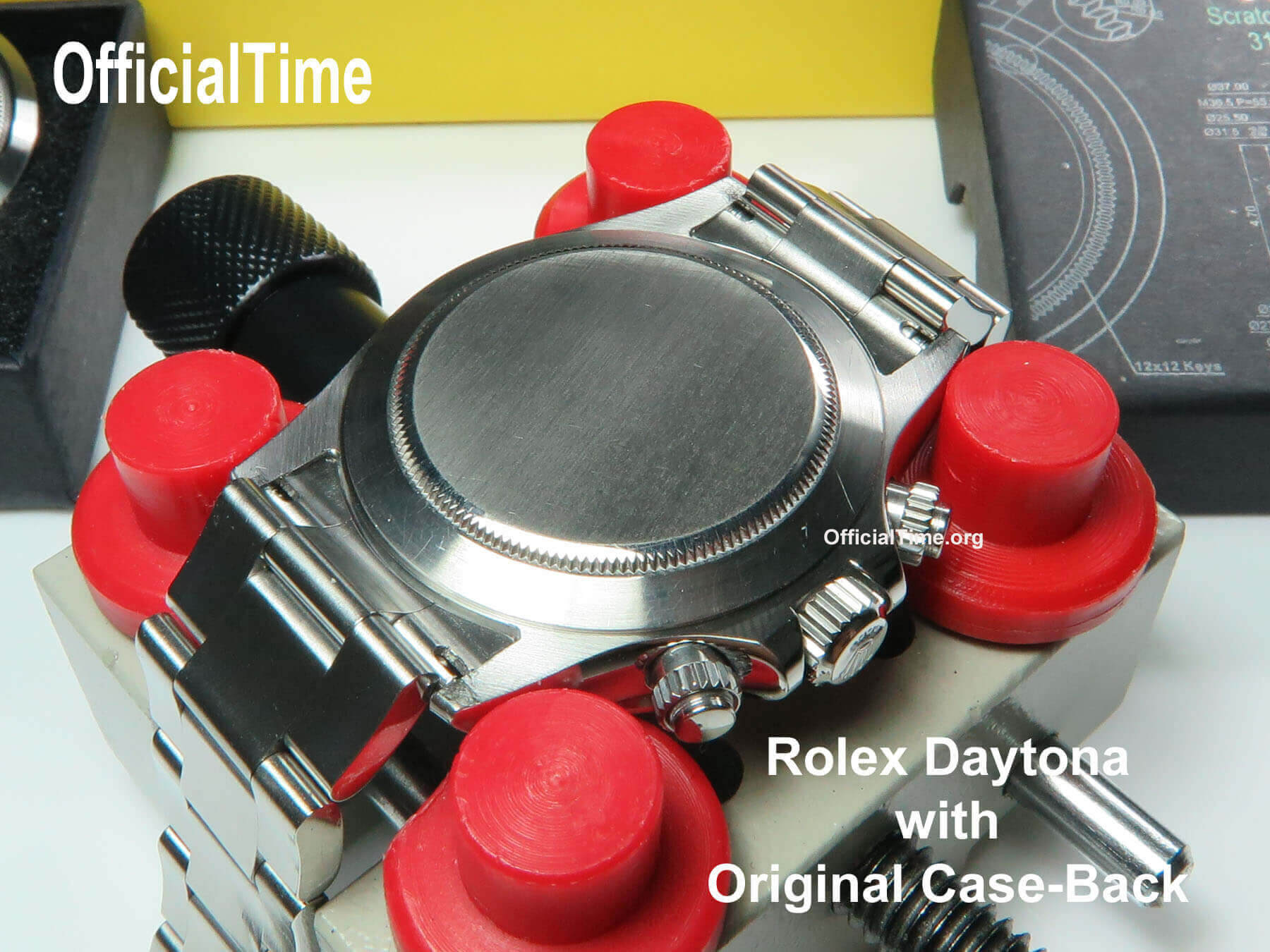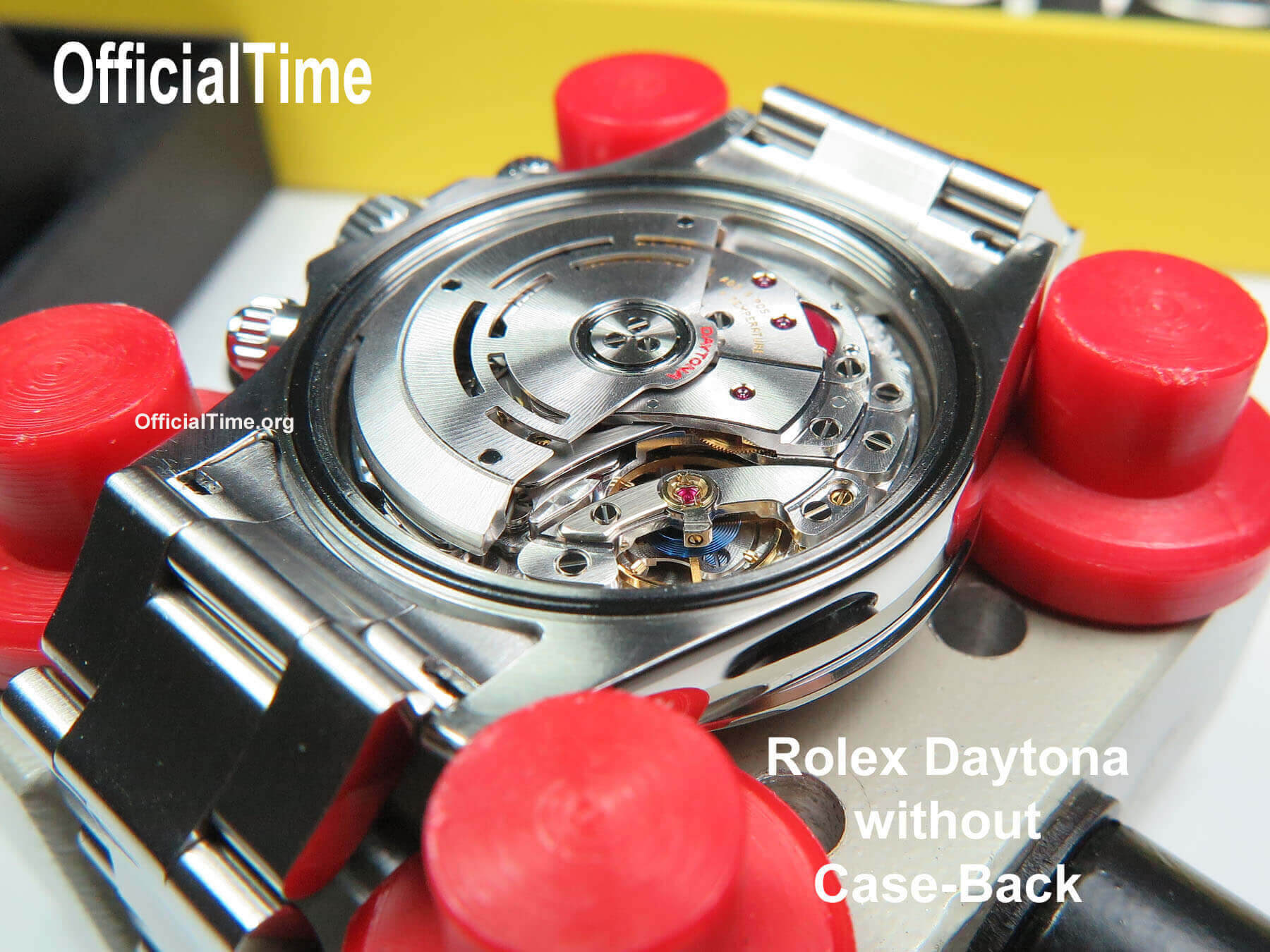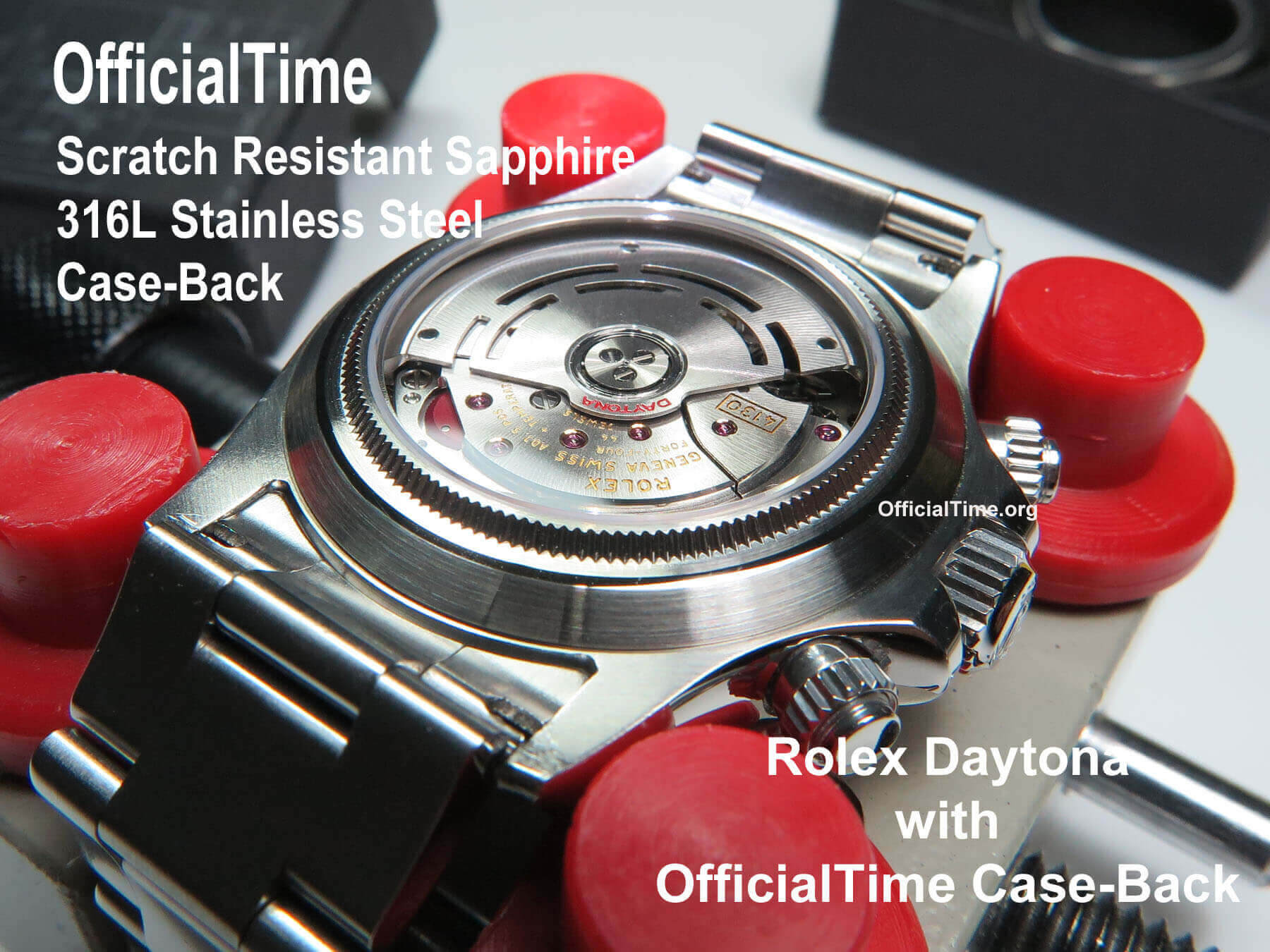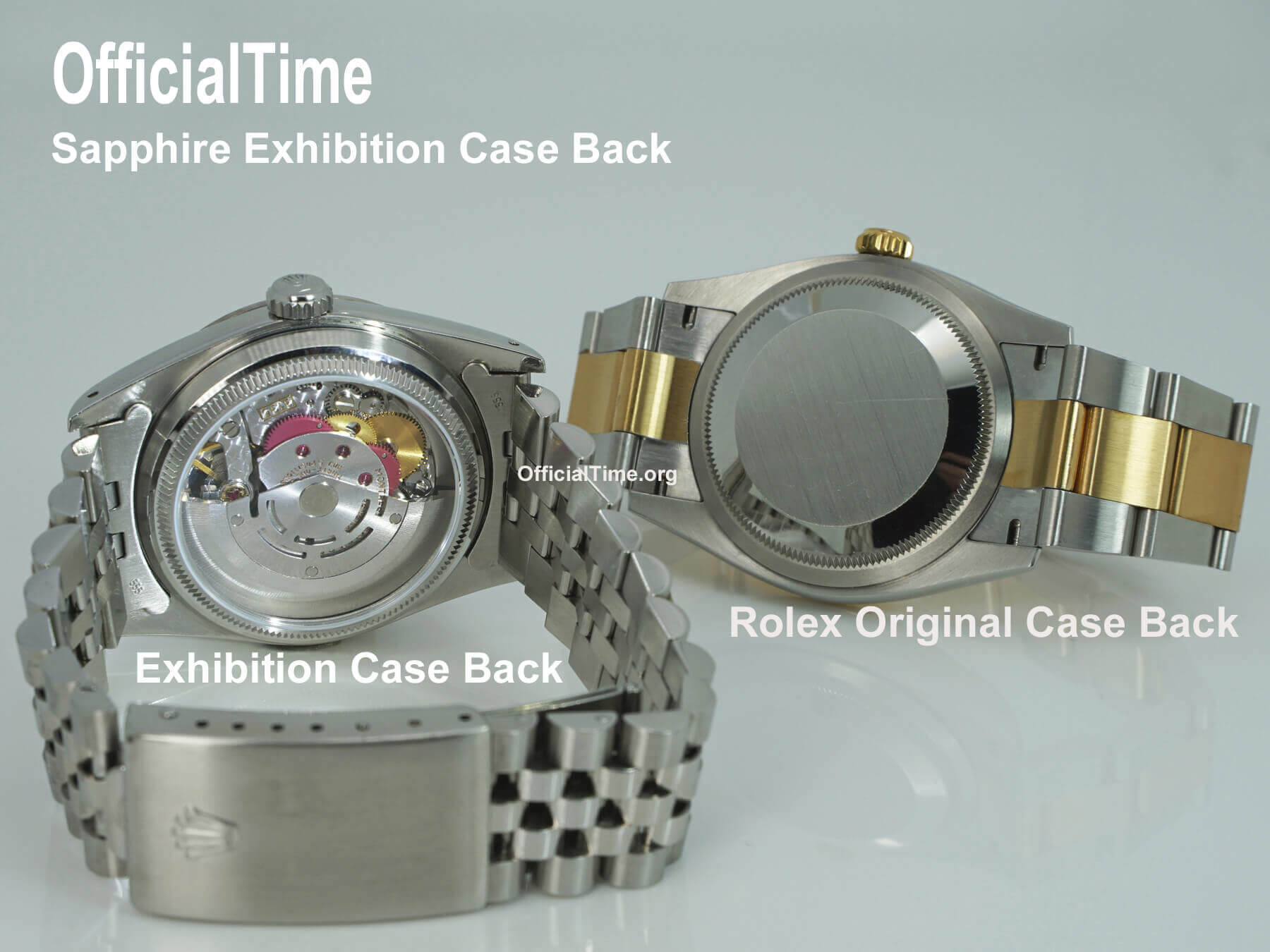 This listing does not include any Watch, any Strap and any Clasp.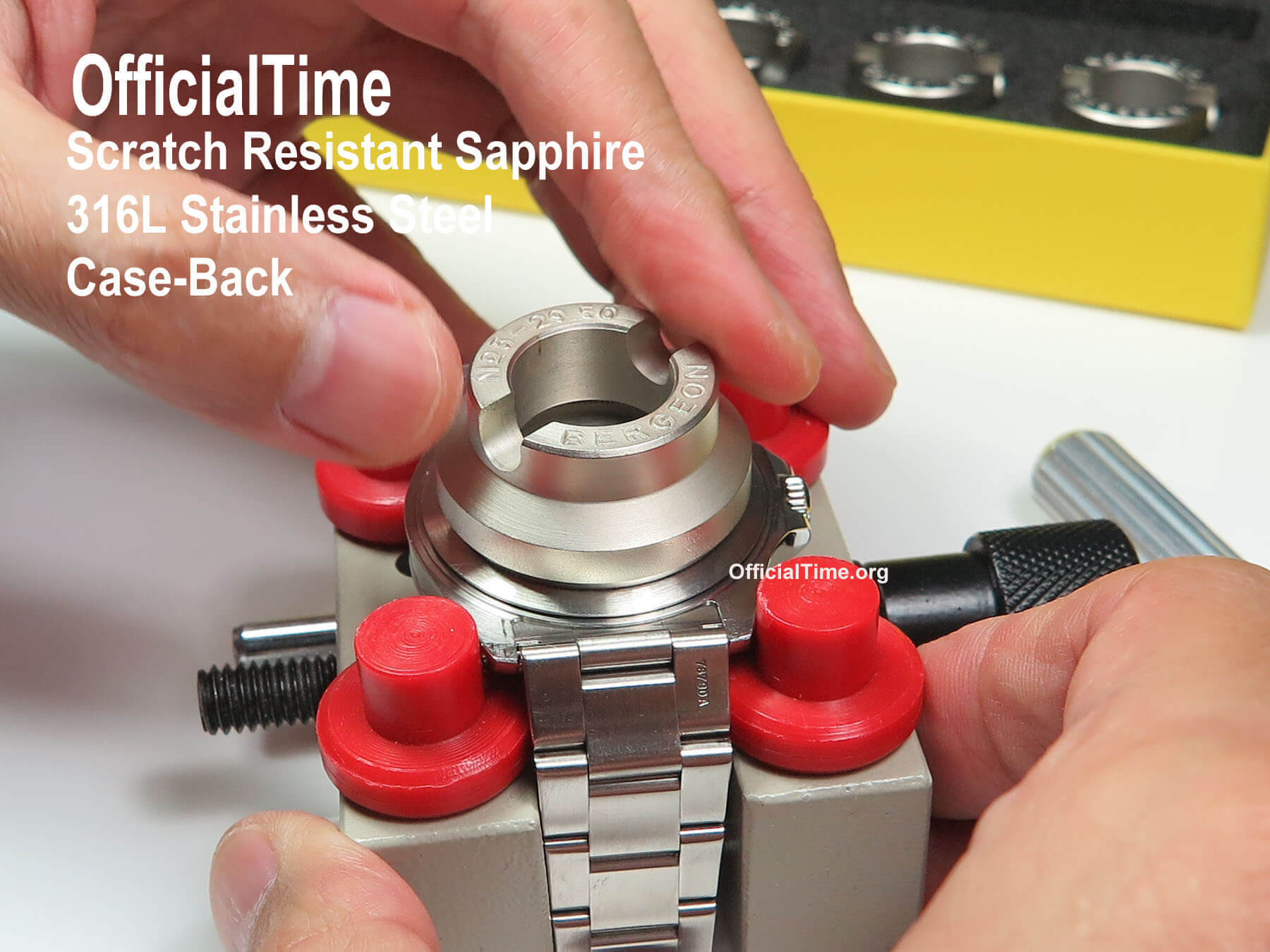 The top quality 316L stainless steel
Sapphire Exhibition Case Back
specially designed for Rolex
This item is included :
1) a Watch Case Back
2) a Rubber Case Back O Ring
3) a Packing Box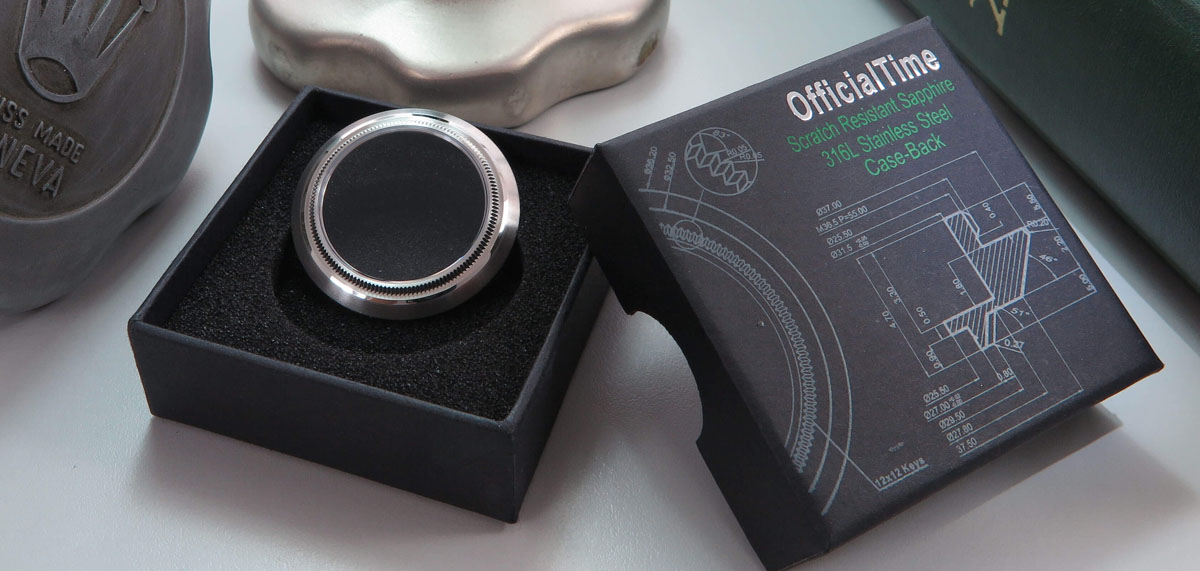 This listing does not include any Watch, any Strap and any Clasp.
One morning in the office, I opened up the back of my Rolex watch with curiosity and I was surprised by the beauty of its workings and the precision design of the Rolex watch's movement. From that moment on, I decided we must do everything in our power to create a product that enables the wearer to admire this beautiful movement at a glance.
For the choice of product materials; we insisted on using the finest scratch-resistant Japanese sapphire crystal, and after testing numerous types of steel we finally selected the 316L Japanese stainless steel, not only because it is used to forge Samurai knives, but also because its texture, colour, gloss and density most closely match that of the 904L steel used by Rolex.
I am very proud of the team that we chose to develop this product, we are extremely fortunate to have secured the outstanding factory, with its excellent technicians and machinery, along with acquiring the highest quality Japanese materials to go into the making of this sought after "Exhibition Case Back" for Rolex.
The part is not made by Rolex, it is a great quality part for Rolex.
Exhibition Watch Case Back for Rolex
Case Back Brand
OfficialTime
Steel
Top quality 316L stainless steel (Made in Japan)
Sapphire
Top quality Scratch Resistant Sapphire (genuine sapphires, Made in Japan)
Water proof
100 meters Guarantee
This Item Included
Watch Case Back
a Watch Case Back (not include any Watch, any Strap and any Clasp)
Case Back O Ring
a Rubber Case Back O Ring (Made in Japan)
Packing Box
a Packing Box (with laser-label & OfficialTime QR code)
Rolex Explorer Style - Sapphire Transparent Case Back